Welcome to 180 Degrees Cambridge! We're excited to bring the world's largest and most prestigious student consultancy to Cambridge! We aim to provide the highest quality consulting services to worthwhile organisations, and provide highly talented university students with life-defining experiences!
Why join 180 DC Cambridge?
1. Make a difference on our clients and those they reach
Our work involves helping our clients reach their full potential and overcome the issues they are facing, which in turn, allows them to directly affect their customers or program recipients. Very few other opportunities at university allow students to make such a tangible impact on real organizations.
2. Apply your skills to a real world problem and gain hands on work experience
Our philosophy and mission focuses heavily upon helping our members achieve their professional development goals. Working with 180DC provides members with invaluable experience which can be used to demonstrate interest and experience in consulting on their CV and talk about during interviews.
3. Meet like-minded students and make valuable networks
Joining 180 Degrees Consulting allows our members to carve out a smaller community within the University of Cambridge, and develop friendships that extend outside of organization events.
4. Be a part of the world's largest student consultancy!
180 Degrees consulting has existed in its current form since 2015. Over the past two years it has expanded rapidly and now has 81 branches spread over 33 countries. We have over 5000 students working on projects at any given time. Apply now to become one of them!
2020 Lent Term Projects
180 Degrees Consulting Cambridge is proud to announce the following projects for 2020!
We encourage you to apply as soon as possible via the Google Forms link:
https://docs.google.com/forms/d/e/1FAIpQLSeUgBssgeBkYeclwWDIBk9v8GPl4xL_B9Qv-q-OlYgEuAmTKw/viewform
Please refer to our Facebook page: https://www.facebook.com/180ConsultingCambridge/
for any questions and further information on the application process / projects.
Further details on the projects are found here: https://drive.google.com/file/d/1t1aoIOBsd0V_ZTos2ek0_9OWDtLnPC8A/view?fbclid=IwAR0JB3JeFZEu3b8aNhiuEYz-9UUCpiq7VQca8OvFOfeOEHLXPH_8i_m36lc
The deadline for applications is 22nd January (10pm UK time).
Please be advised we cannot accept any late applications after this date.
Client 1: Alzheimer's Research UK
Project Focus: Fundraising Strategy
Alzheimer's Research UK is the UK's leading dementia research charity, which firmly believes research can create a world free from the fear, harm and heartbreak of dementia. The charity powers world-class studies that give us the best chance of achieving this and beating dementia sooner. Its scientists' ground-breaking work focuses on prevention, treatment and cure.

Client 2: Allia Future Business Centre
Project Focus: Fundraising Strategy  
Allia is an independent not-for-profit with a social mission, dedicated to amplifying impact. Allia's Future Business Centres are the UK's leading spaces for impact entrepreneurs. It has 4 centres in London, Cambridge and Peterborough with nearly 100,000sq ft of space supporting impact ventures. Our programmes are designed to support impact start-ups and growth companies and showcase the exciting business opportunities in emerging markets, which are also vital for addressing the UN Sustainable Development Goals and solving complex local and global challenges.
Client 3: Illuminate
Project Focus: Market Research
Illuminate was created in 2008 to fill a gap in the not-for-profit sector where coaching techniques and related models of personal and professional development were not being utilised. There was and is plenty of counselling and therapeutic organisations, however at the time, there was no evidence of a charity focusing solely on building self-confidence and personal development through group coaching. A recent review of the Charities Commission website revealed that Illuminate is still one of the very few charities offering such services within the niche of confidence, personal development and coaching.
Client 4: Seek UK
Project Focus: Business Development
Seek is a social enterprise that helps refugees find work through our online job platform. Refugees are often eager to access the labour market, but often face some small barriers that prevent them from doing so. These include; a lack of experience writing and tailoring CVs for the UK labour market, a lack of experience interview in UK interview formats and limited experience in the UK due to their refugee status. At Seek, we help refugees get over these small barriers, allowing them to successfully join the labour market and have a positive impact in the workforce. We believe that refugees should have the opportunity to build happy, stable lives once resettled.
Client 5: Career Accelerator
Project Focus: Market Entry
Career Accelerator provides 13-17 year old students from disadvantaged and BAME backgrounds with the opportunity to prepare for careers in the digital sector through real-world career support while enabling digital businesses to work with talented young people from diverse backgrounds. Career Accelerator is supported by Teach First, The University of Cambridge and The Young Foundation to help it develop and scale across the UK. To date, Career Accelerator has collaborated with over 30 digital businesses and 8 schools. Career Accelerator is supported by Business Advisers who are experts in the education, digital and social enterprise fields.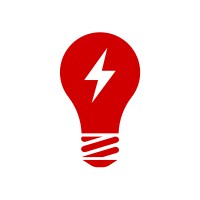 Client 6: Balik Arts
Project Focus: Fundraising Strategy
Balik Arts is a Cambridge based charity. They support young people, especially those with disadvantages, to express their creative voices particularly via film but also through other art forms. Balik Arts values intercultural dialogue and collaborations, which they facilitate through transnational exchanges, projects and festivals. The charity joins forces with filmmakers, the voluntary, statutory and private sectors to improve access to the arts.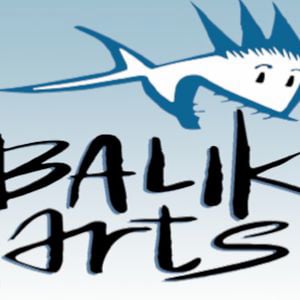 Client 7: Climate Crisis Foundation
Project Focus: Impact Assessment 
Climate Crisis Foundation raises money for climate action through their Parents Pledge Programme. This aims to mobilise funding from private individuals by offering them an innovative way to support a range of effective organisations.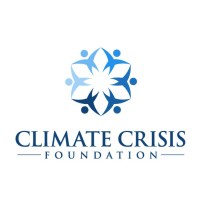 Project Training
1. Professional Mentor System
Each project team will be paired up with one AC/Consultant from Bain & Company London to provide guideline and insight along your journey.
2. Consultancy Workshop
Our well-established introductory session will teach you how to 'crack a case' step by step.
You will be taught how to structure the problem, laying out the approach, team organisation and project management.
Fortnightly workshop and discussion sessions will be organised throughout the project timeline, to ensure we deliver the highest standard of solution and you will gain all-rounded insight from this experience.
3. Closing Presentation
Our annual closing presentation enables you to showcase your findings to our clients and fellow consultants.
This is a perfect opportunity to practice case delivery and learn about other teams' works up to date!
How to apply?
Link to apply:

https://docs.google.com/forms/d/e/1FAIpQLSeUgBssgeBkYeclwWDIBk9v8GPl4xL_B9Qv-q-OlYgEuAmTKw/viewform
Applications close by 22nd January!
Contact Branch
Address:

The University of Cambridge, Cambridge CB2 1TN, United Kingdom