Welcome to the 180 Degrees Consulting Helsinki branch!
We're looking for ambitious students who are interested in solving challenges for NGOs in Spring 2021. You will get an incredible opportunity to take part in one of our 10-week consultancy projects in collaboration with our clients. It is a great opportunity to get hands-on management consulting experience and make a long-lasting impact at the same time. 
Apply now to become a Student Consultant or a Team Lead for one of the projects through the link below! The deadline is 15.01.2021. Check the clients and project scopes below. 
Who we are: 
"There are enough charities to solve the world's problems. They just need a hand to reach their potential." (Nat Ware-Founder & CEO of 180 Degrees Consulting)
180 Degrees Consulting is the world's largest university-based consultancy. We improve education, reduce homelessness, and alleviate poverty by helping non-profits receive the support and expertise they need to improve and expand their services. As a result, we develop a generation of future leaders committed to making a difference. 
What we do: 
Since 2017, 180 Degrees Consulting Helsinki has helped local NGOs increase their social impact. Therefore, our mission is to help local NGOs or social enterprises in Finland maximize their social impact by providing high-quality consulting services. We believe that when NGOs and nonprofits become more effective and efficient in what they do, they can reach out to even more people and achieve greater social impact.
We enable students to make a social impact when teaming up during our 10-week pro bono projects. Moreover, our student consultants will work closely with our clients. Furthermore, they will receive guidance from prestigious consulting firms and professionalize their skills.
Why join our projects?
We provide intensive training and mentorship to our selected consultants – they go on to being industry leaders and thriving in the competitive nature of the business world. Our mentors are highly esteemed and respected, Bain and Company, Reddal, StrategyCo.Global and Accenture. Join us, and get the chance to grow!
´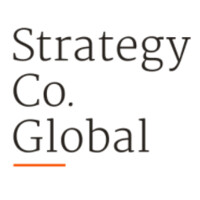 Who are we looking for?
We encourage diversity and welcome students from all universities and study backgrounds. This is a volunteer position and no prior experience is required. Hence, we are looking for Student Consultants, who are:
Changemakers wanting to create social impact

Driven and ambitious students who are interested in management consulting

Team players with great communication skills

Innovators ready to learn something new
The projects will run from February – May 2021. For each project, we recruit teams of four to five highly capable university students to solve a specific challenge the NGO is facing. As a result, the workload will approximately add up to about 4-5 hours/ week for each student consultant. 
---
Relevant dates for the consulting cycle 2021
| | |
| --- | --- |
| Application Opens | 14th December 2020 |
| Application Deadline | 15th January 2021 |
| Application result announcement | 25th January 2021 |
| Assessment Day | 06 – 07th February 2021 |
| Assessment result announcement | 11th February 2021 |
| Base Camp skill training | 20th – 21st February 2021 |
| Project kickoff | 20th February 2021 |
Clients for 2021
Monaliiku – Well-Being and Sports for Multicultural Women is an association established in 2009. They provide multicultural women opportunities to engage in sports activities.
Project scope: This year Monaliiku returns with a new challenge for us: social impact measurement. As a result, we intend to research, "How can they measure and evaluate the effectiveness of their programs?"
Saferglobe– SaferGlobe is an independent peace and security think tank. They study and develop tools for the promotion of peace and security. SaferGloble's members range from seasoned experts to young academics, and from military personnel to peace researchers. In addition, SaferGlobe has published over twenty reports, many of which have been covered by the Finnish television and international news media.
Project scope: Preparing a fundraising strategy, including identification of a target group.
Vikes – The Finnish Foundation for Media and Development (known by its Finnish acronym "Vikes") is a journalists' solidarity organization devoted to strengthening democracy and active civil society. Vikes achieve the vision by supporting freedom of expression, quality journalism, and media diversity around the world
Project scope: Preparing a strategy for reaching out to corporations for fundraising.
LSV– Lääkärin Ssiaalinen Vastuu ry or Physicians for Social Responsibility – Finland (PSR Finland) was founded in 1982. Today it unites more than a thousand current and soon-to-be Finnish physicians, dentists, veterinarians.
Project scope: Outreach to create more brand awareness and partnerships with local organizations.
Startuplifers – Startuplifers is a nonprofit organization that connects talented Nordic students and graduates with the most exciting startup jobs. Startuplifers' story started in 2011 by a group of students from Aalto University's entrepreneurial community with the goal to help talents find the confidence to create world-changing innovations.
Project scope: Startuplifers has identified four types of profiles in their talent pool and now needs research to find out the needs of each group.
Follow us on Social Network to stay updated:
Facebook:👉@180DCHelsinki 
Instagram:👉@180dchelsinki  
Linkedin: 👉@180dchelsinki
Contact Branch
Address:

Arkadiankatu 22, 00100 Helsinki
Phone: +358409302852